Nintendo had a fantastic E3 in my books and show just how good the Switch is in terms of being able to play your games where ever you want and the quality on offer.
Nintendo has now released a little graphic of a good portion of games coming to the Switch and when they're due for release. You can check it out below: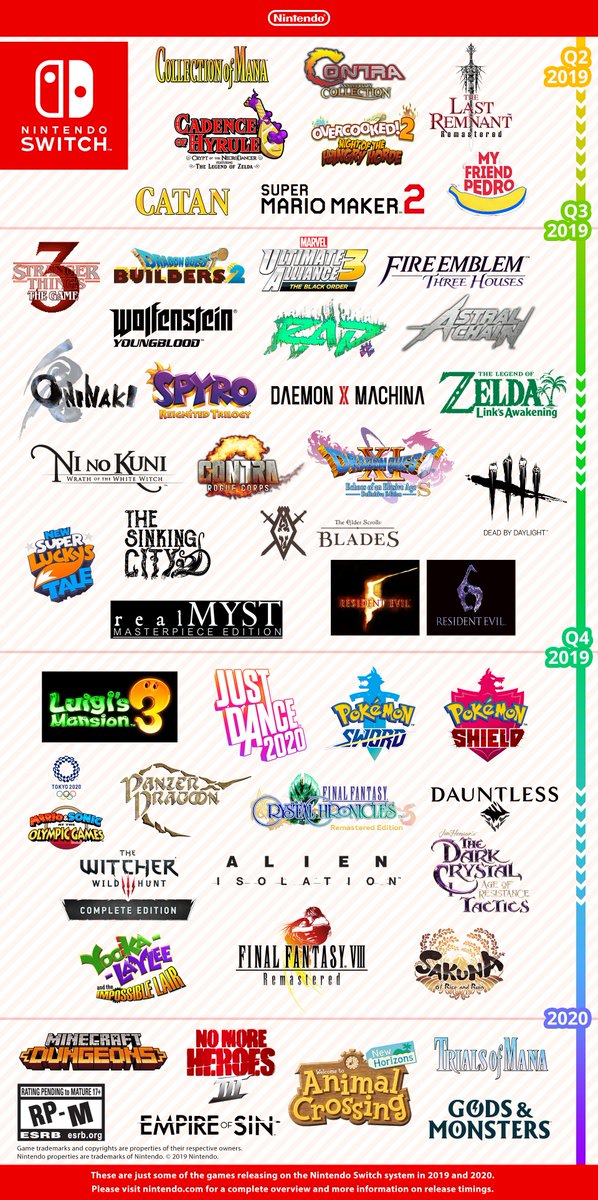 It's clear to see from the image above that my Switch is going to get a lot of love over the next year. There's a lot of games there and more not listed that I am genuinely excited for!